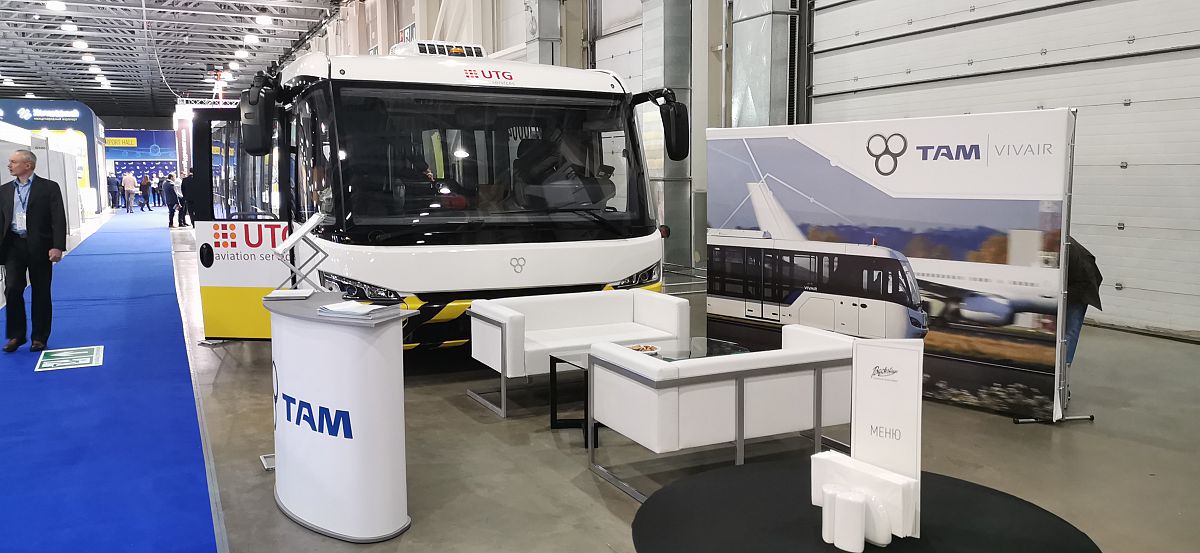 NAIS Moscow 2020
From 5-6 of February 2020 TAM-Europe and our Russian partners participated at the NAIS Civil Aviation Infrastructure Exhibition at Crocus Expo in Moscow. NAIS Forum & show is the recognised industry event in Russia for professionals engaged in modernisation and development of travel routes and civil aviation infrastructure: airports, airfields, helicopter centres, airlines and other air carriers. NAIS gathers over 120 exhibitors showcasing latest technologies and equipment for air industry, and over 4000 professionals looking for new suppliers, partners and networking which represents a big opportunity for our company.
At the event TAM-Europe presented its airport bus to the potential customers. Visitors feedback was very positive and is proving we are on the right track. Our stand was also visited by Mr. Yevgeny Dietrich, Minister of Transport of Russia. Together we discussed the potential cooperation at the field of electric airport and city buses. 
Altogether the NAIS expo was very successful for TAM-EUROPE and our Russian partners so we will keep strenghtening our position at the russian market.