History
1947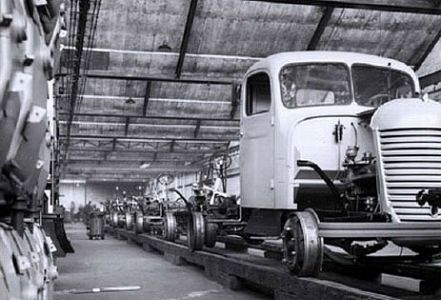 First production line established in company
Industrial production at the Maribor TAM facility dates back to the year 1941, when the initial factory was set up in order to manufacture components for aircraft. Following the end of WW2, the brand TAM was established in order to give a unified market appearance for various automotive products produced in the new TAM factory (short for "Tovarna avtomobilov Maribor", in English: "Automotive Factory Maribor") – established in 1947 by decree of the government of the Federative People's Republic of Yugoslavia.
1957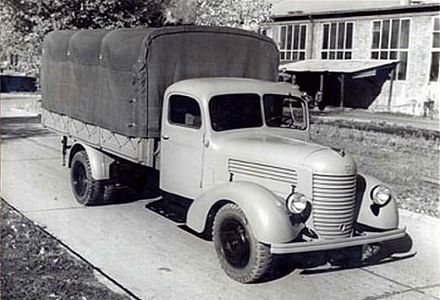 The "Pionir" – first vehicle produced in TAM
The factory and the TAM brand became an icon in the city of Maribor and a symbol of progress in Yugoslavia on the basis of an entirely new line of vehicles (the TAM 2000 line), developed by TAM engineers in the years following the acquisition of a licensing contract for production of trucks from the West-German company Klöckner-Humboldt-Deutz in 1957.
1986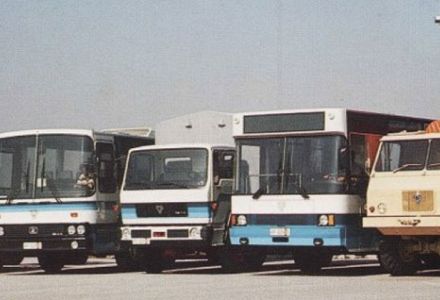 Some of the most successful vehicles developed by TAM
By 1986 the TAM brand had appeared on a total of 200,000 vehicles produced in the factory. Due to the quality and technical innovations, the TAM brand established itself as a "crown jewel" of Yugoslavia's automotive industry. In the city of Maribor the TAM brand became a household name, as the factory integrated itself as an inseparable part of the local community, offering livelihood security to approximately 30,000 of the city inhabitants.
1990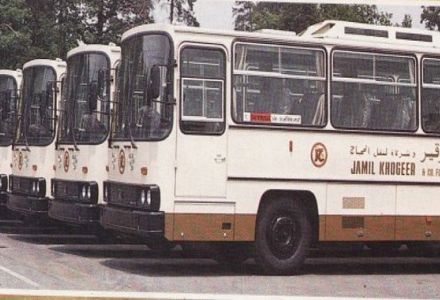 A fleet of TAM buses for pilgrimage transportation
Vehicles produced under the TAM brand were successful in markets around the world. Some of the major export markets included Bulgaria, Egypt, Congo, Ghana, Zambia, Indonesia, Columbia, Turkey, Libya, Saudi Arabia and even the United States of America.
2001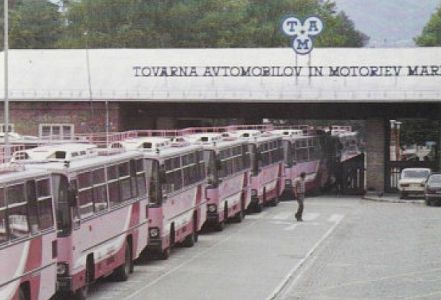 Last line of buses produced in TAM
After the break-up of the former Yugoslavia the TAM brand continued to be used in the new Slovenia, continuing as a manufacturer of buses and chassis.
2013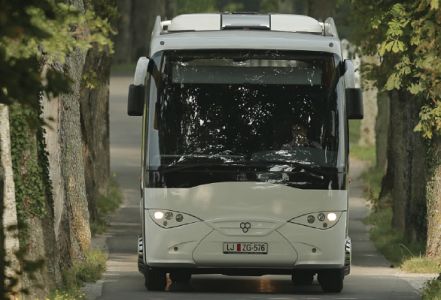 With the takeover of the TAM brand the TAM-DuraBus investment project opened a new chapter in the long history of this respected brand name. With the production of touristic, airport and city buses and with a focus on new low-emission drive-train technology the TAM brand once again represents the future of automotive products in its segment. This covers a wide range of TAM vehicles – buses, for the city, the open road and people movers for airports.
2016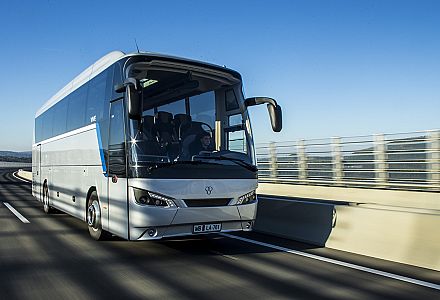 The TAM product line has become well established with its sleek modern airport buses reaching around the world, being used by major airports as well as the fast growing smaller ones. Tourist buses too are being well received with awards for their quality of production and versatility particularly the narrow version for rural operations and school buses. TAM-Europe looks forward to continuing its work in reducing emissions and employing green technologies to maintain our great position in the years ahead.