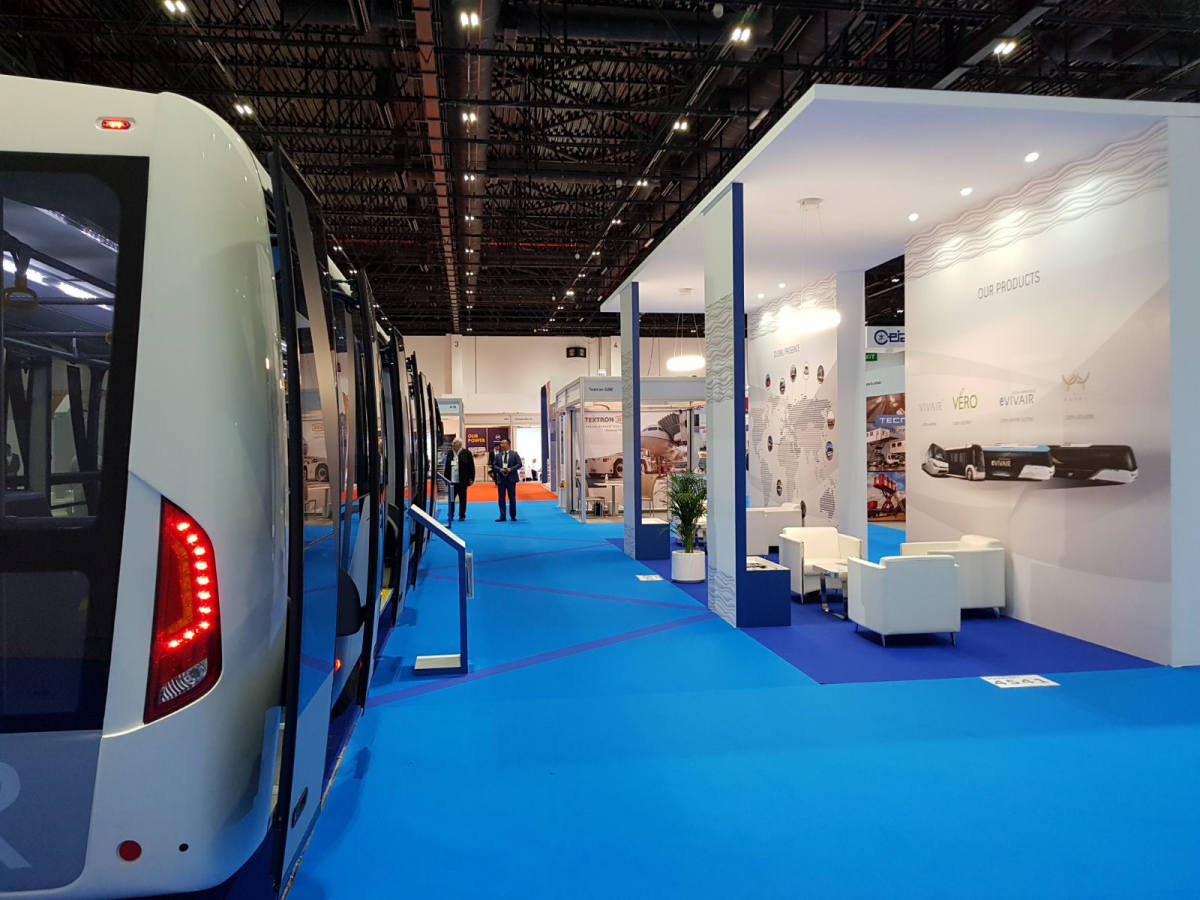 Airport Show Dubai 2018 – The world's largest annual airport exhibition
Between 7th and 9th of May TAM-Europe team attended the 18th edition of the Airport Show in Dubai which was staged at the Dubai International Convention and Exhibition Center (DICEC). The largest annual event of its kind hosted over 350 exhibitors from 60 countries, with the largest number of dedicated pavilions ever, representing Europe, US and Asia, along with over 7,500 visitors. This year's event also saw its largest number of buyers ever, with 190 buyers attending from 34 countries, representing 75 airports, ground handling, police, immigration, customs, air traffic control and aviation authority.
TAM-Europe was present in the Za'abeel Hall 4 on three exhibition stands, number 4450, 4452 and 4541. One of the reasons our company is a regular visitor is the fact that the show enjoys a good support from the government and private sectors. We are also aware that exhibiting in Dubai is a key requirement for those who want to finalize new deals in United Arab Emirates. There were several events happening during the Airport Show addressing strategic tasks and opportunities facing airport operators, regulators, airport industry suppliers, women in aviation and provide a platform to engage, exchange knowledge, share best practice, forge partnerships and discuss issues of common interest.
Our exhibition place was visited by a lot of potential customers from different parts of the world, mostly from the Middle East, Europe and Asia. A lot of interest was also shown for our e-VIVAIR2 which will shape the future on the airports around the world.  We also welcomed the Mohammed bin Rashid Al Maktoum, Vice President of the United Arab Emirates at our exhibition stand.
TAM-Europe and its vision for the future is in adopting smart technologies and answering to a complex customers demands. We would like to thank to all our customers, visitors and others who made this show a big success for TAM-Europe.