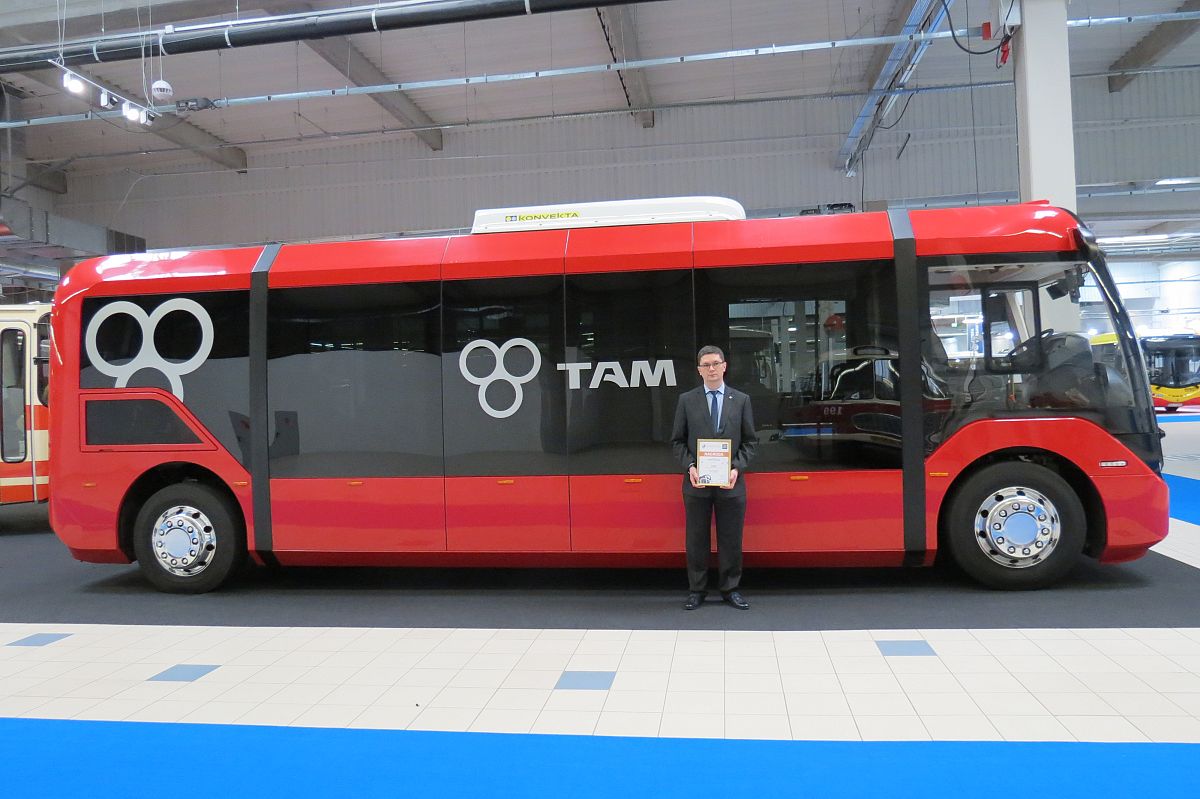 Our VERO was awarded at the WARSHAW BUS EXPO 2018
WARSAW BUS 2018 was the 3rd edition of the fair dedicated to Public Transport, place where representatives of institutions and organizations dealing with public transport, manufacturers of vehicles, spare parts, equipment, up-to-date ticketing and IT systems can meet with companies looking for the best technology solutions.  The event has been widely promoted throughout the entire industry and has had huge media coverage.
The exhibition attracted in total over 100 exhibitors and more than 5000 professional visitors.  Expo covered over 40000 square meters. TAM-Europe, represented by its dealer in Poland – GSP Poland, presented the newest electric city bus VERO, along with the old model of TAM 170. It was proof for all the visitors that TAM–Europe has a long history of successful bus production. However, it was the new VERO that attracted most of the visitors resulting in the award for the Best Premiere of the Warsaw Bus Expo 2018. Zero emissions, comfort and amazing look for Passengers; easy maintenance and high reliability for Bus Operators.
TAM Europe and GSP Poland are confident that solutions adapted in VERO make this city bus a true vehicle of the XXI century. European cities and its habitants already dream of driving such a bus on day-to-day operations.
The received award proves our company is on a right track and a big motivation for the future work.